2023 Show News and Results for Johnny
and his Beagle Buddies Mia and AJ
(click on a photo to enlarge and start slide show)
July
Tori and Alivia's first day showing and won a Group 3!!!  Well done girls!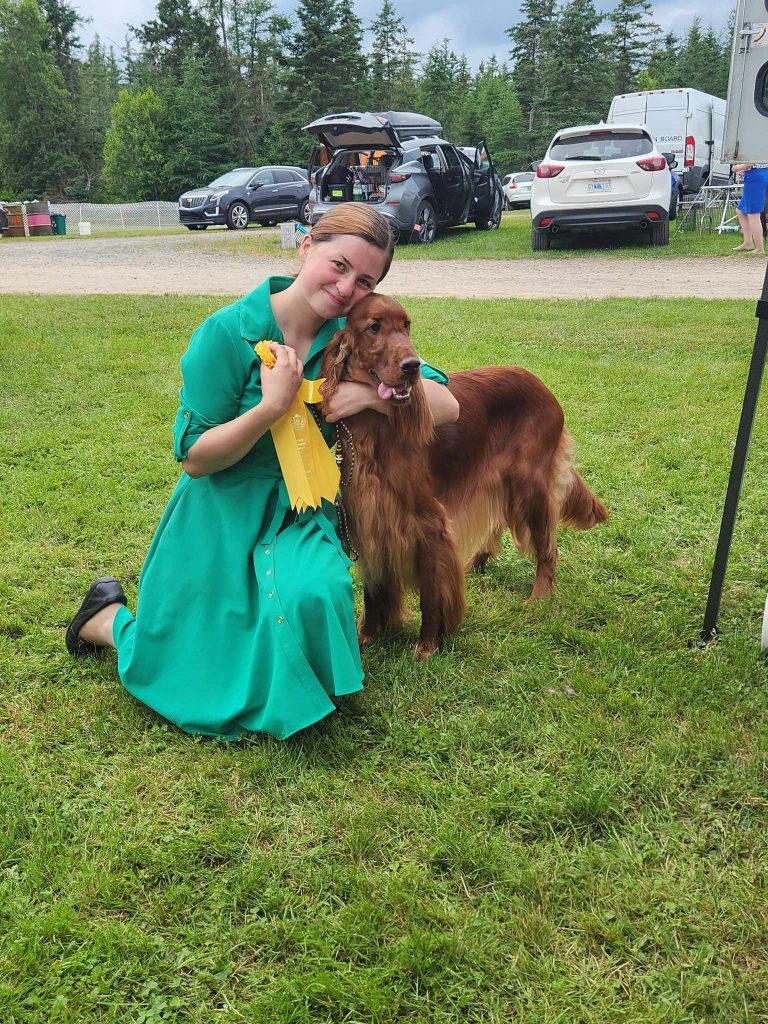 Alivia has gone down east with Tori Polley Lefrancoiss to have some fun in the ring!!  Johnny and Mia are enjoying some down time while Will is off judging and doing seminars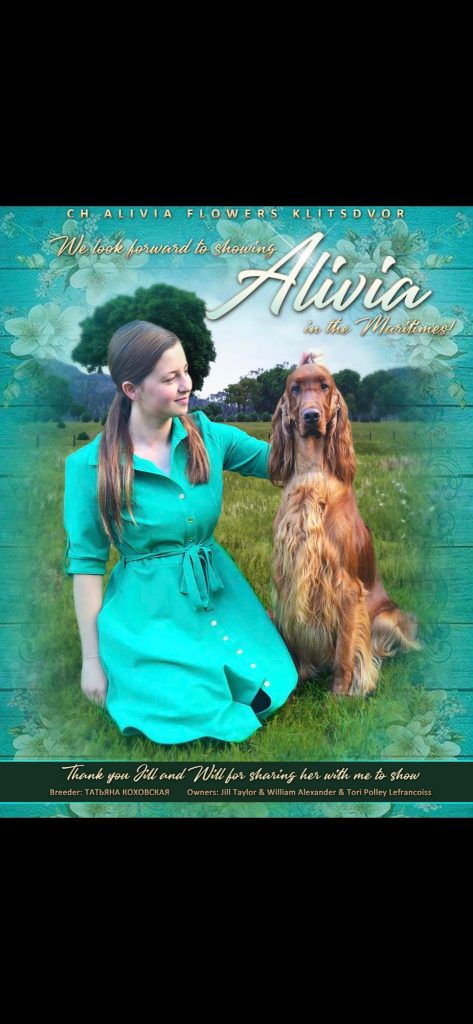 June
ISCA Johnny wins the first Award of Merit!!  Kallisti 3rd in open, Lani 3rd in bred-by, Missy 2nd in puppy bred-by, Rhys 3rd in Am-Bred, Clint 2nd in Bred-by, Brando 1st in puppy Bred-by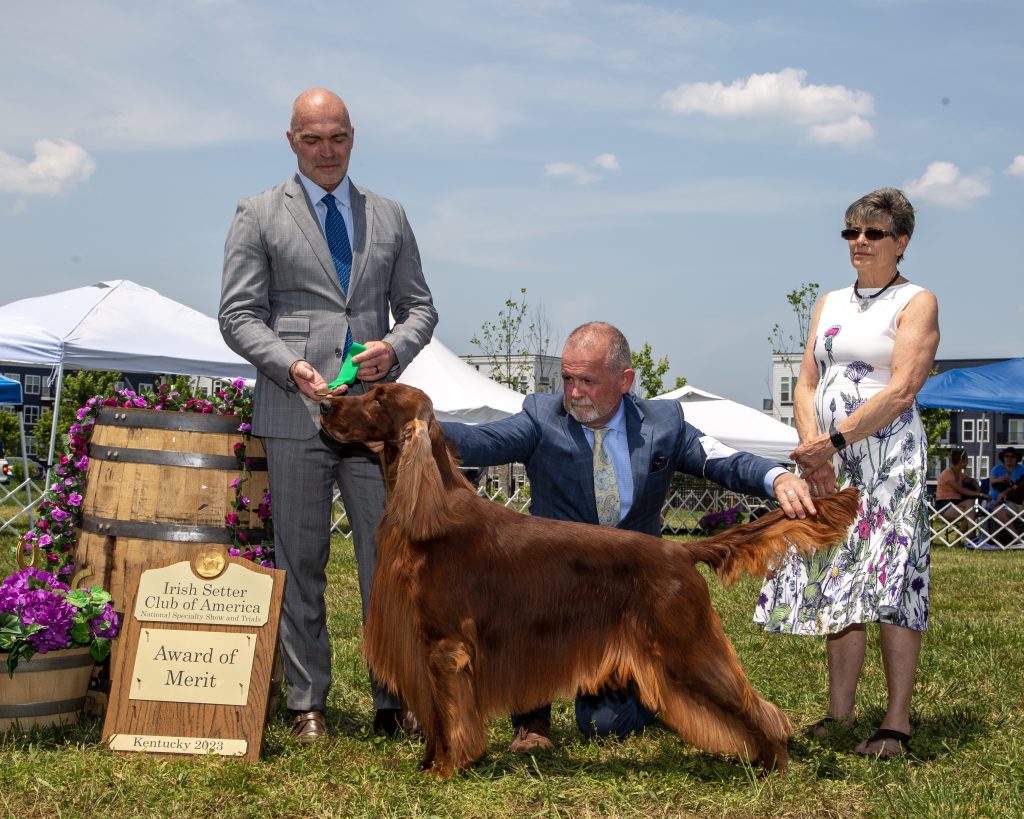 May – Canada
We've been busy redoing the office so have neglected to post but Johnny and Mia have had numerous group placements and a RBIS and BIS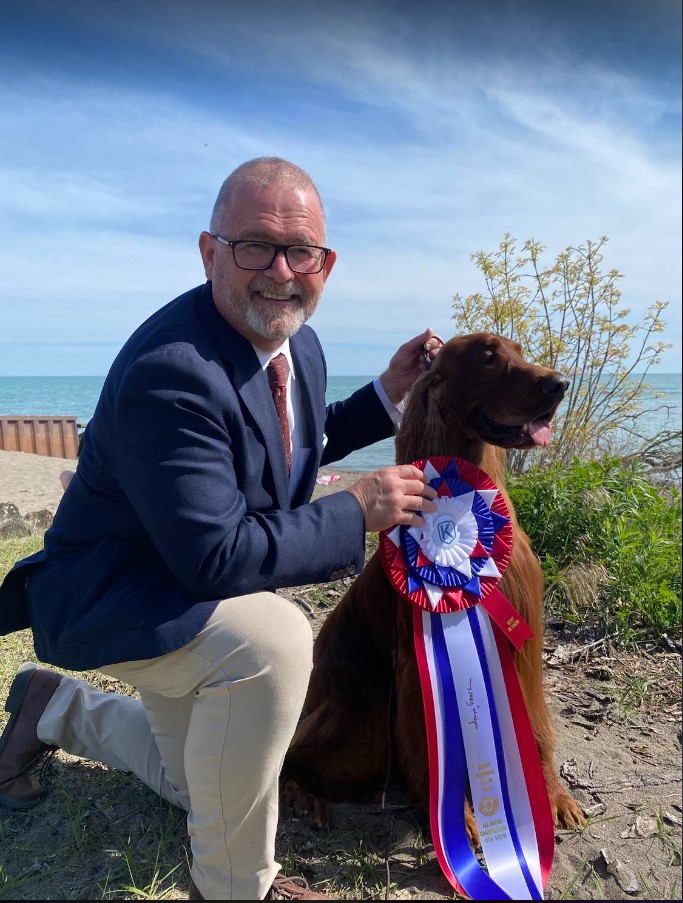 April – Canada
Lindsay, ON (Victoria County Will was away judging at Willmington, DE so Mia had the weekend off AND Happy Birthday Mia turns ONE)
Johnny wins 3 Group 1st and 2 BEST IN SHOWS!!!!
Guelph, ON
Johnny wins the limited Group 1 and another Group 1 and two Group 2's
Mia wins two Best Puppy in Shows!!!
Petawawa, ON (weekend off for Johnny)
Mia 2 Group 1sts and 2 BPIS and BIS!!!!
March – USA
Syracuse, NY
Mia!!!!!!!!!  Best of Breed all 4 days and 3 Group 2s!!!!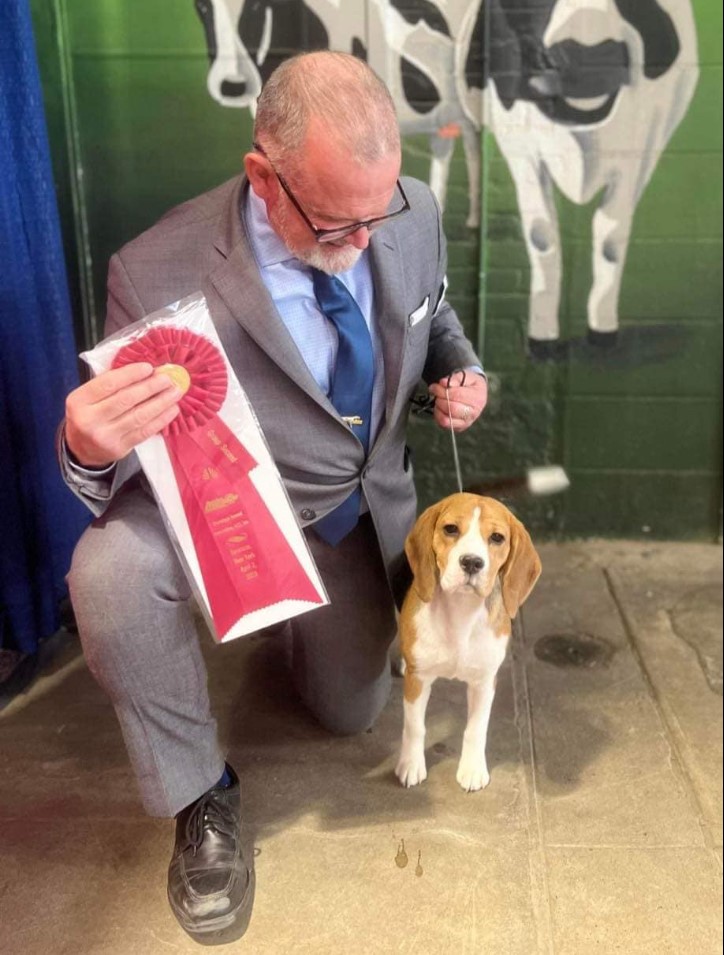 Johnny wins select dog, Best of Breed at The Irish Setter Club of Western New York and a Group 4th and Best of Breed and Group 1st on Sunday!!!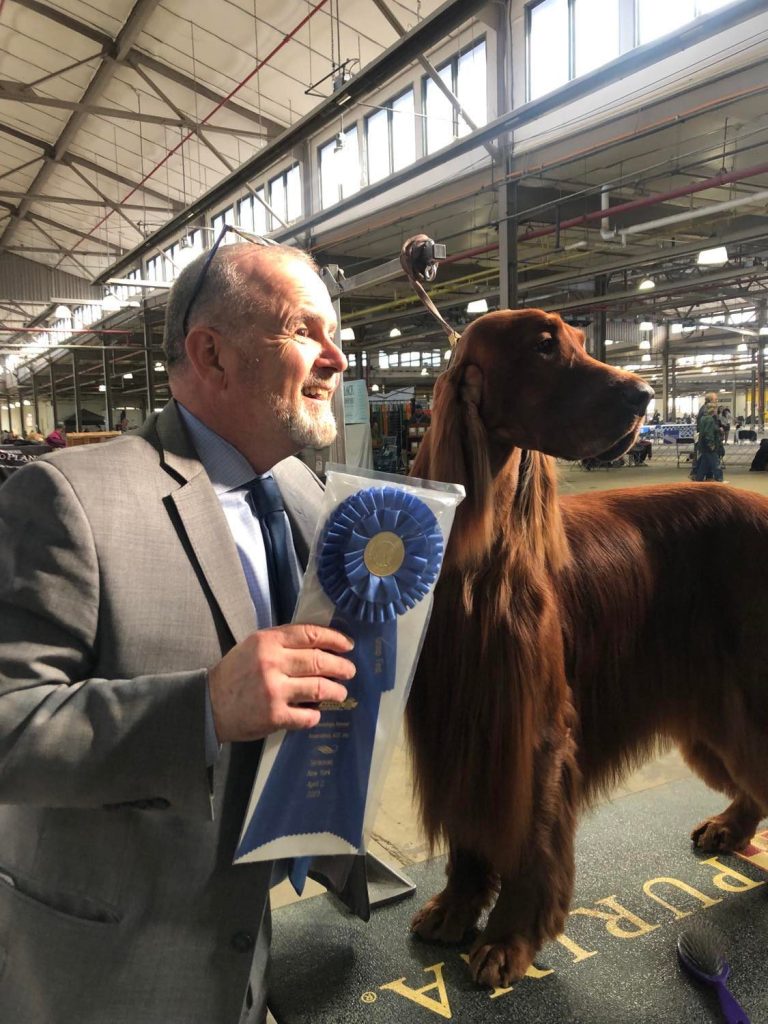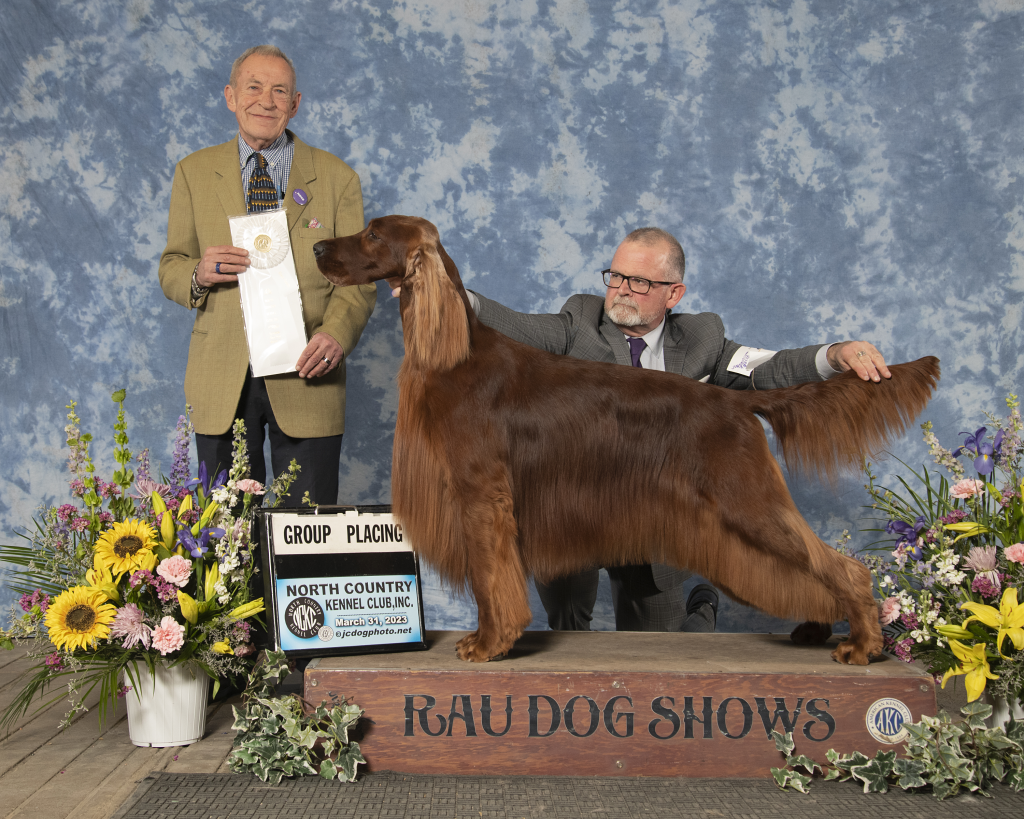 Thursday under Mr. Dankner, Clint was WD, Lani was WB/BW. Friday under Mrs Riedel, at the Specialty, Missy was BOS in Sweeps (Thank you Adam Bernardin for showing her). Clint was RWD and Lani was RWB. Saturday under Mr. Faulkner, at the Specialty Lani was BOS in Sweeps. Clint was WD, Kallisti was WB and Missy was RWB and best puppy in specialty.
Edison, NJ
Johnny wins BOB at Big Apple Sporting Dog and Irish Setter Club of Long Island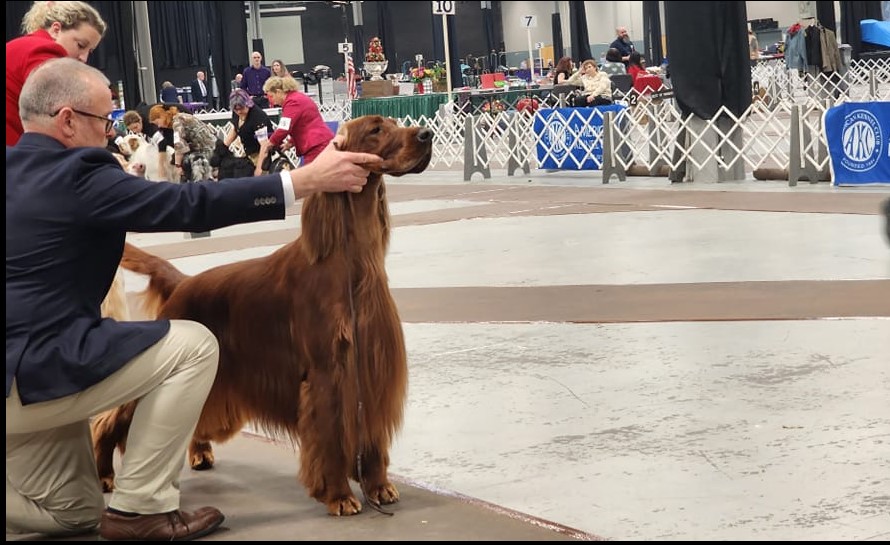 Mia wins 3 BOB's and a Group 3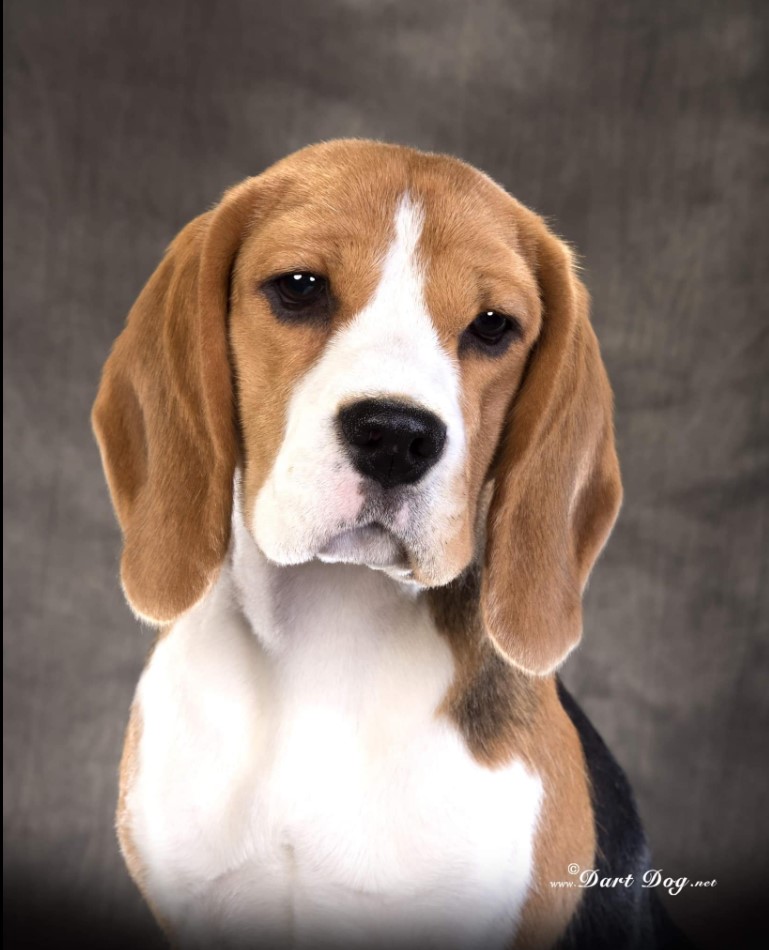 March – Canada
Scarborough, ON
Mia wins two group two's and a Best Puppy in Show!!  Putting her at #4 Puppy In Canada all breeds and #5 Hound!!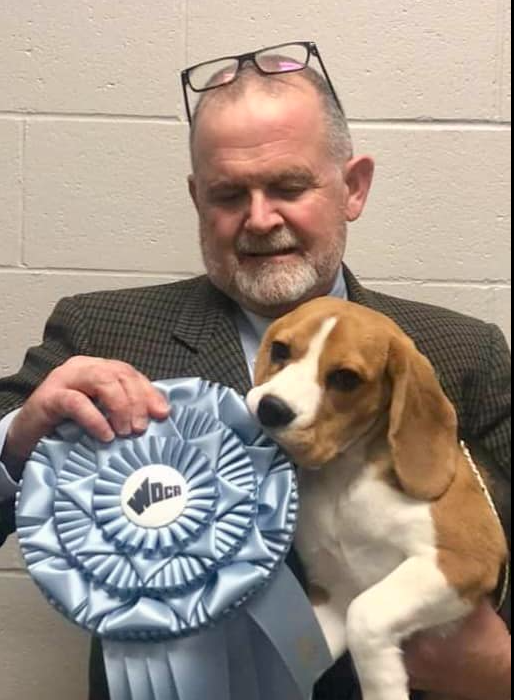 Johnny wins Best In Show putting him at #1 Sporting Dog and #8 All Breeds!!
Feb – Canada 
Woodstock, ON
Johnny wins 3 Group 1sts, a group 3 at the Limited, and Reserve Best In Show!!!  This was Johnny's first weekend out for 2023 and in just one weekend jumped to #10 All Breeds!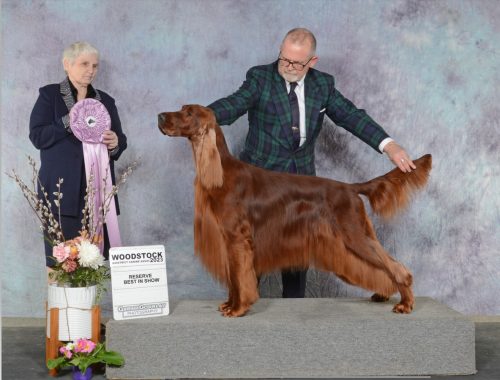 Mia wins 3 Best of Breeds – 2 Group 2s – 1 Group 4 – 3 Best Puppy In Groups and Best Puppy In Show!!!  Finishing her Canadian Championship!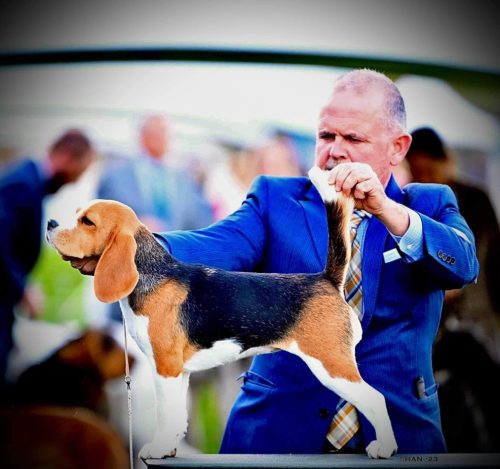 Jan – USA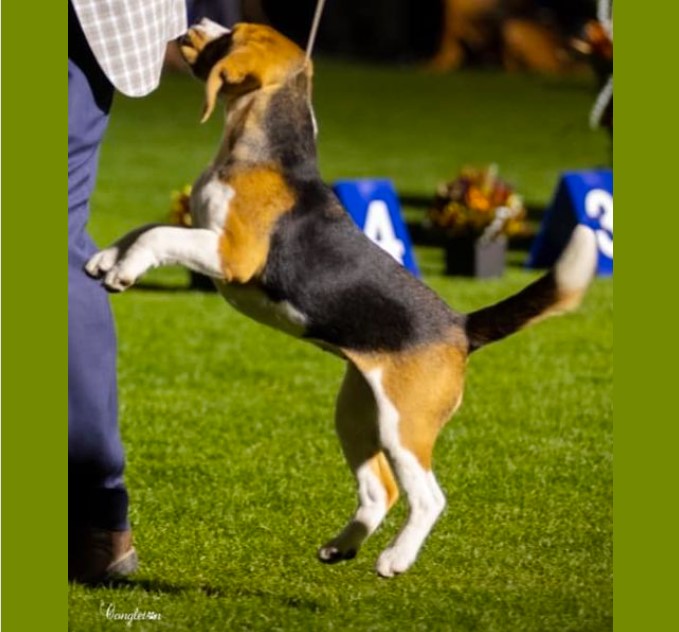 Baby Mia starts of the year with a bang on the West Coast.  Mia has only stepped into the breed ring a total of 9 times. She has taken 6 Best of Variety wins (3 of which were from the puppy classes), 2 group placements plus 2 additional cuts in group, 1 Best of Opposite (from the puppy class) and 2 Reserve Winners. Mia also received 2 Best in Sweeps awards.