Am. Can. Ch. Captiva's Ride With The Wind, ROM CGC
OFA IR-7866G25M DNA IR-000206 OVC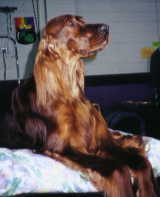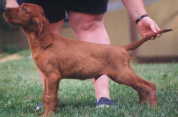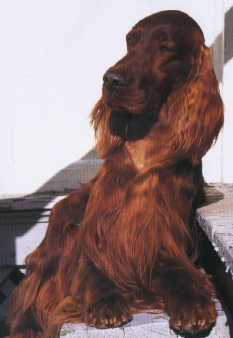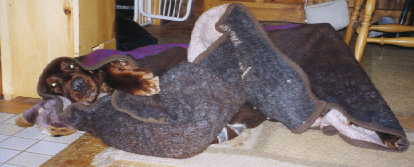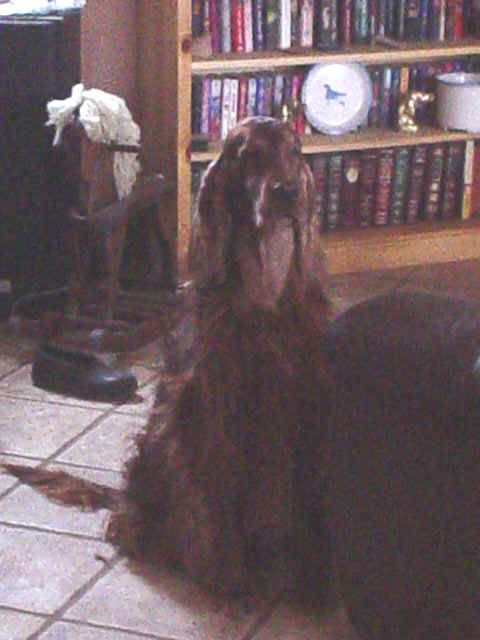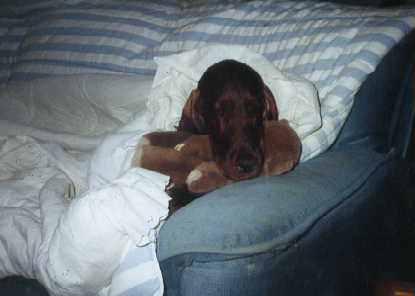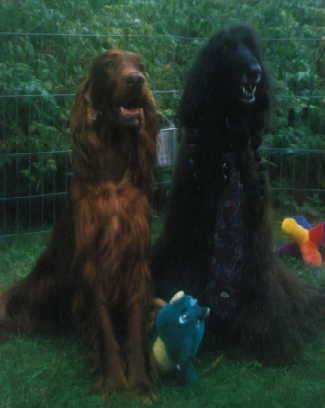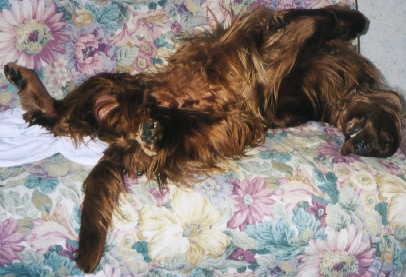 I could use all of my web space on just my pictures of Rider
but I'll resist……….for now 🙂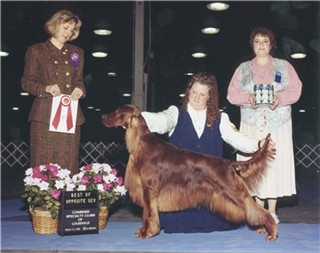 pictured going BOS at the Kentucky Specialty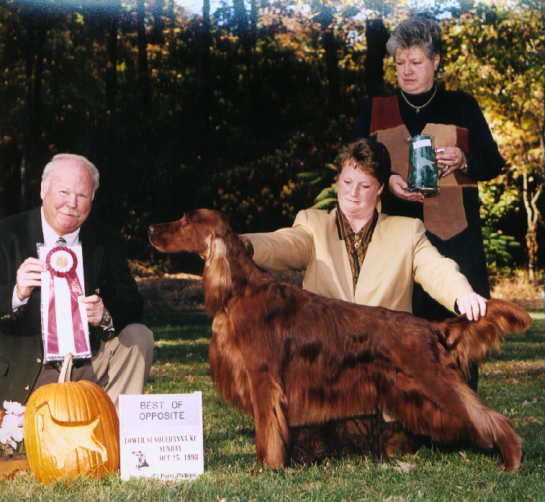 pictured going BOS at the LS specialty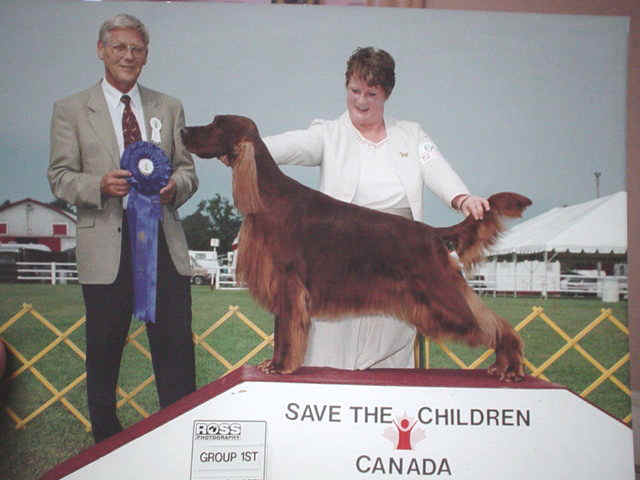 winning another Group first
Rider has been producing some beautiful
puppies. Many are finished in the US and Canada. Rider was specialed in Canada
in 1998. He was #1 Irish Setter and #8 Sporting Dog all in limited
showing and all breeder/owner handled. Rider has produced a number of champions
and just a few more need majors for his ROM.  He has produced 19 AM
Champions with more on the way, and over 20 CAN Ch's. He has also produced over 15
Junior Hunters!
at almost 12 resting 🙂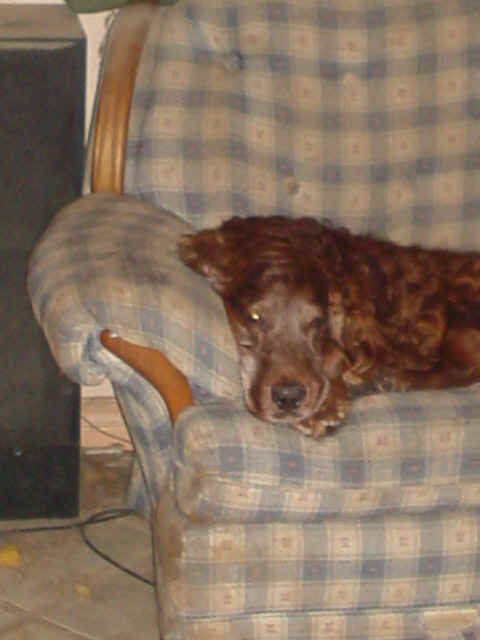 The above is the last photo I have of Rider.  He was
gently put to rest after a tumour on his spleen ruptured.  Words cannot
express how he will be missed.  He was probably the greatest dog I will
ever have.
                                                               Am Ch Thendrin William Muldoon
                                   Am Can Ch Kimberlin O'Killea of O'Topo
                                                                Am Ch Kimberlin Kyrie
             BIS bISS Am Can Ch. McCamon Impresario
                                                          Am Ch Tirvelda Telstar
                                                AmCanCh McCamon Royal Burgundy
Am Can Ch Captiva's Ride With The Wind SN250531/01
                                                   Am Ch Summerset Double Trouble
                               Hazellhill Sugar Shack
                                            Am Ch Hazelhill Sweet Cakes
                BIS BISS Am Can Ch. Quailfield Stylish Success
                                           Am Ch Meadowlark's Vindicator
                         Am Ch. Quailfield Red Hot Business
Some of Rider's Kids:
Am Ch. Ohkom Windberry
Am Ch. Ohkom Zoomberry JH,CD
Am Ch. Ohkom Razzberry Ms. Madeline
Can Ch Captiva In Living Colour
Can Ch Captiva's Fifth Element
Can Ch Captiva Storm Trooper
Am Can Ch Captiva McDerry Odds Are
BIS Am Can Ch Captiva Wind Song At Arcata
Am
Ch Subtle Irish Dream, CD,CGC
Am Ch
Subtle Delight, CGC, CD, JH, VC
Am Ch. Ohkom's Rock n Roll Angel, RA, NAP,
CGC
Am Ch. Ohkom's Angel in Disguise
Am Ch. Ohkom's Angel of Mine
Captiva McDerry Double Gold JH
Am Ch Captiva McDerry UP UP UP
Am Can Ch Captiva's Turn Back Time
Can Ch Captiva Redford des
Fougere
Can Ch Muldoon's Chasen a Dream
Am Can Ch Muldoon Darby of  Crimsonacre
Roclyn Éclair CDX
Am. Ch. Roclyn Parfiat