Am Can Ch Captiva McDerry Odds Are JH
OFA excellent, genetically clear for PRA, CERF clear and
thyroid normal (03/09/99-01-13-13)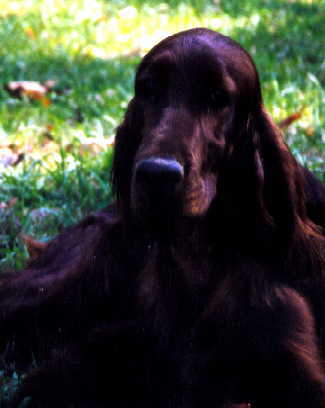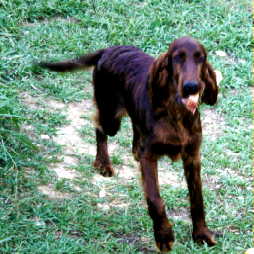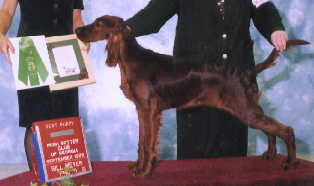 Rosemary's first weekend out she went Best
Puppy in Specialty. A beautiful blend of her sire and dam, we're expecting to
have a whole lot of fun with her.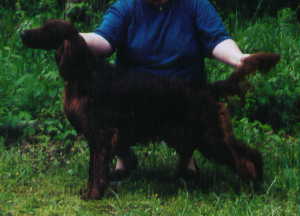 again at just over a year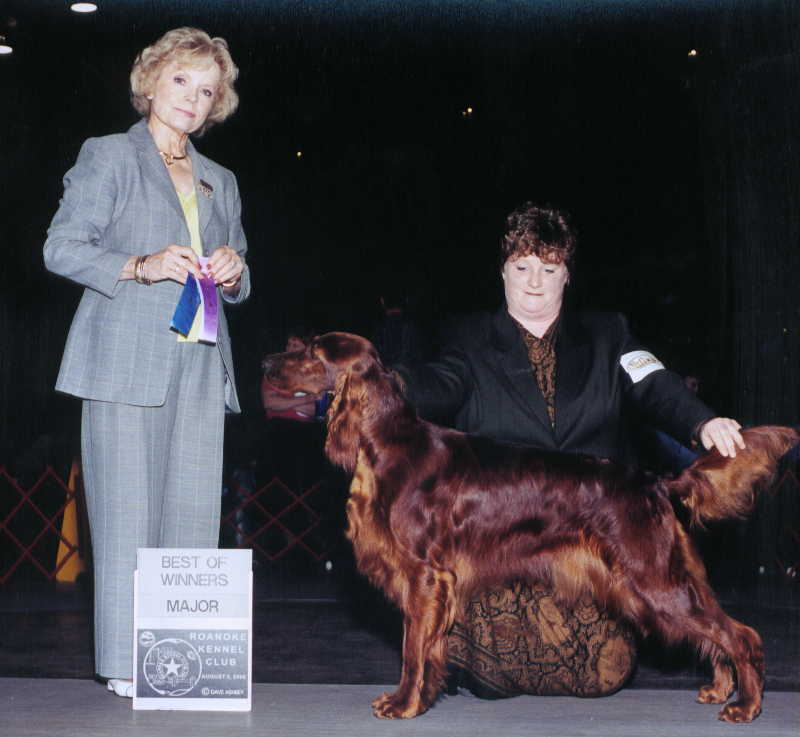 Rosemary's first major – in her summer
clothing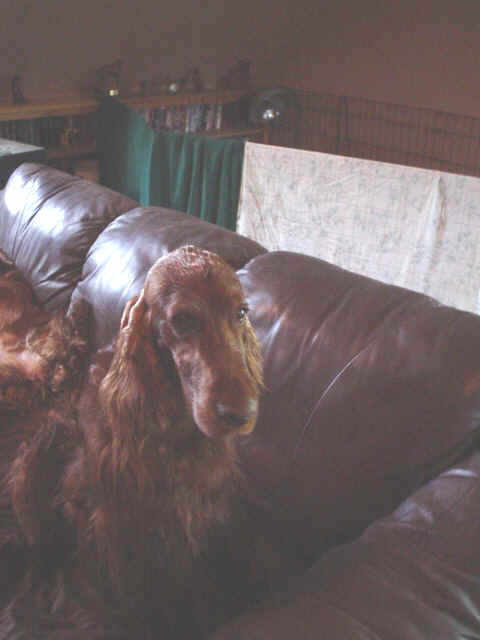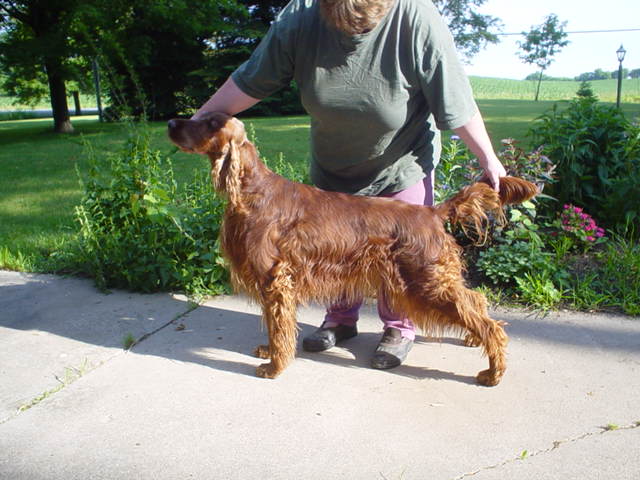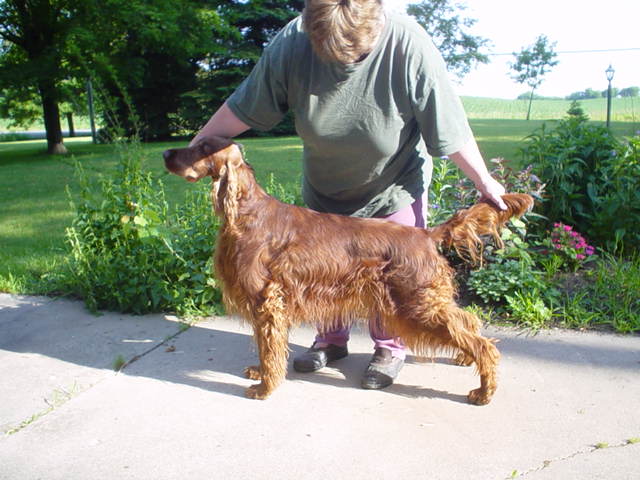 At 6 and scraggly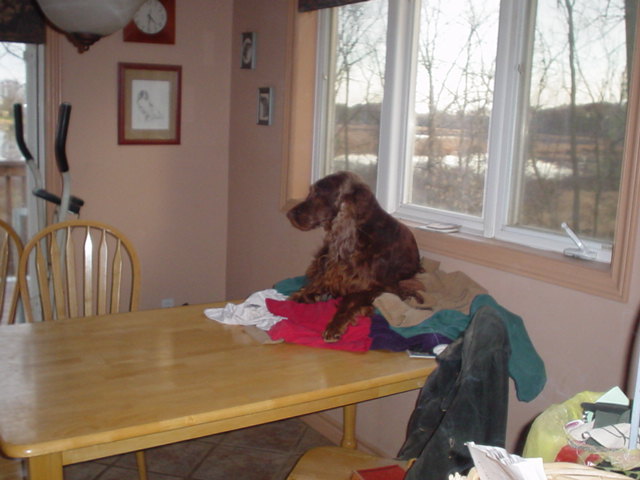 bad dog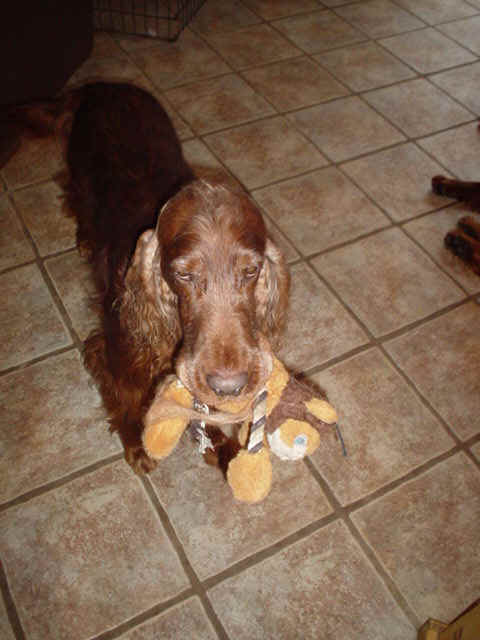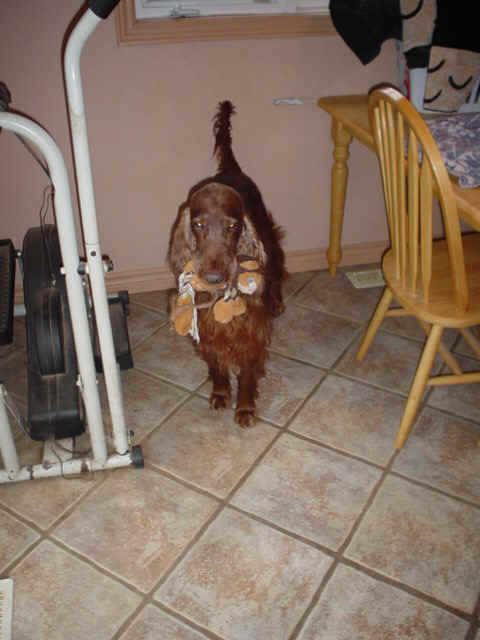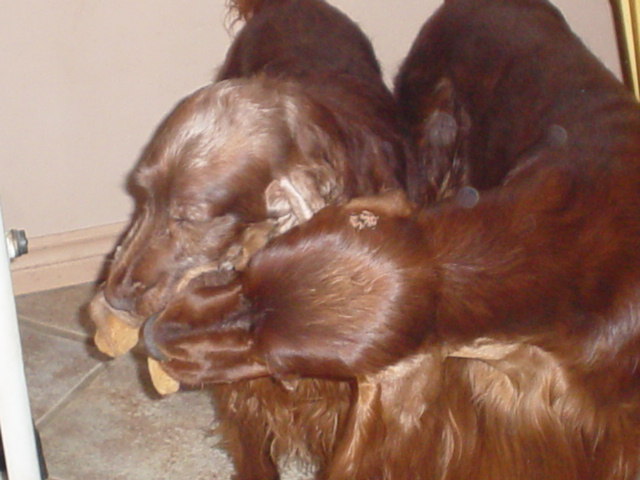 Rosemary looking over her great grandbabies 🙂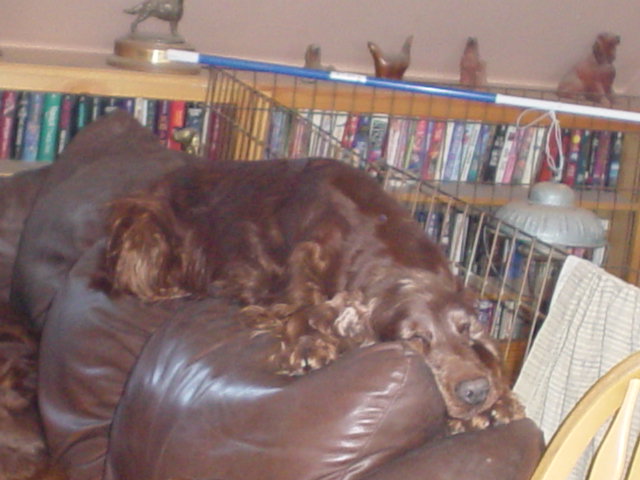 Rosemary in getting ready for puppies trim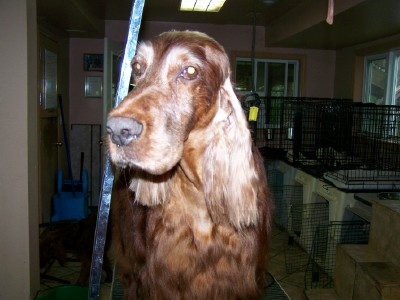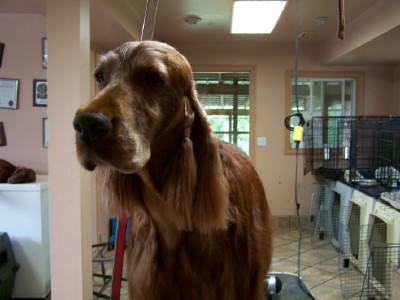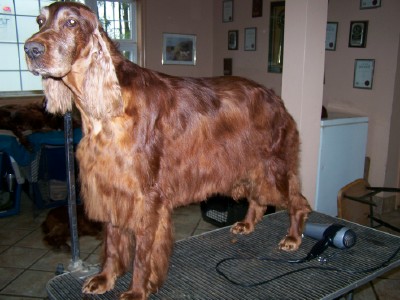 enjoying a run in the back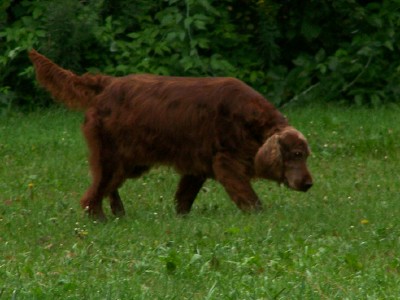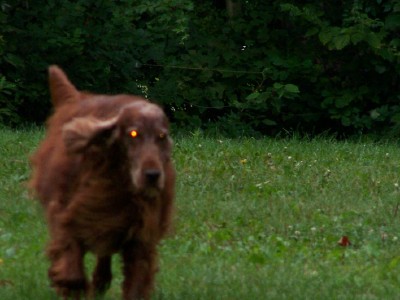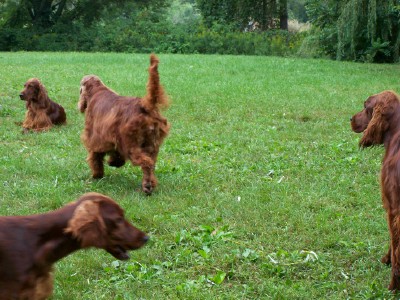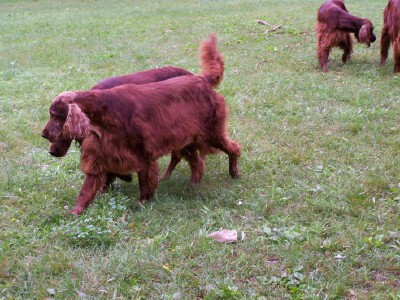 Below finishing her JH with Lynn Hayes….not too shabby for 8
1/2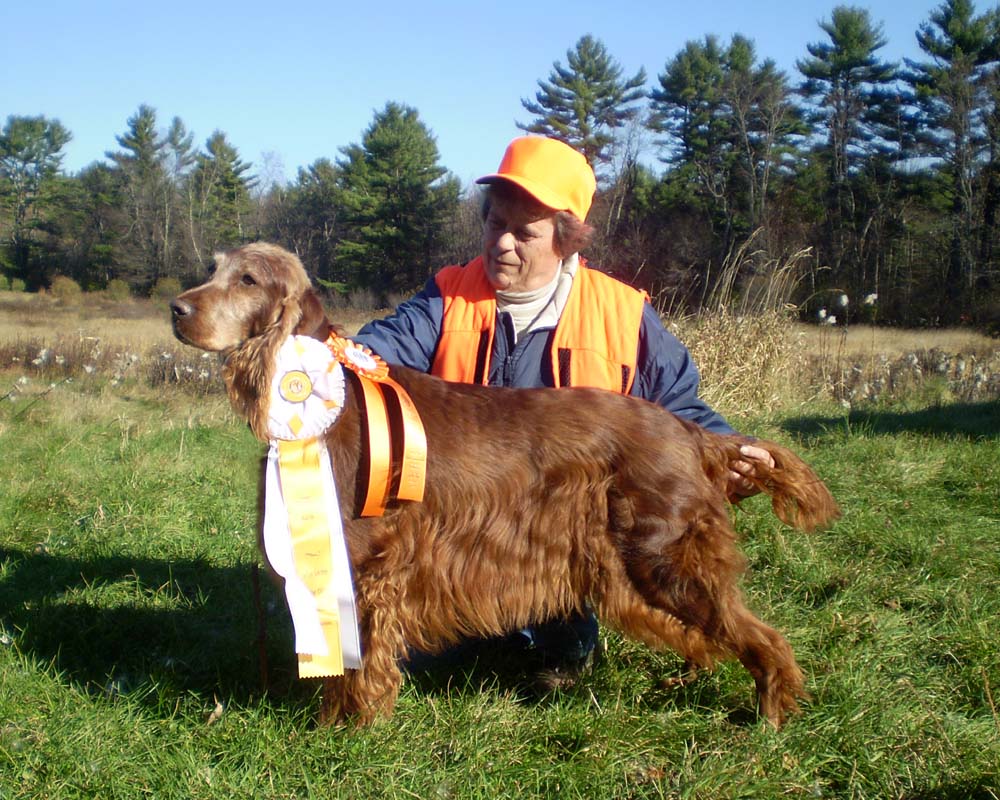 The day she finished her JH she went to the ISCNE meeting and
had her picture taken with Santa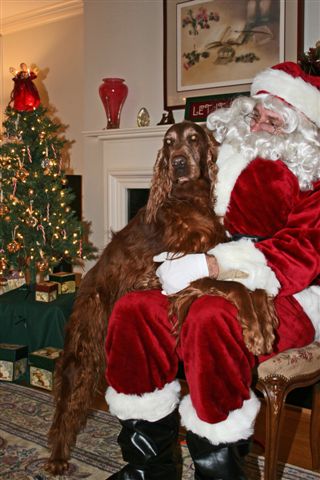 Rosemary finished very quickly in Canada
and the US.  She has been bred twice to Tommy and the puppies were
beautiful. Full of herself, like her sire and dam, she never ceases to amaze!
She already has numerous Am Can CH. Thank you to Lynn Hayes for running Rosemary
for her last JH pass.  She had been out of the field for over 2 years.
AmCanCh Kimberlin O'Killea of O'Topo
BIS BISS Am Can Ch.
McCamon Impresario
Am Can Ch Captiva's Ride
With The Wind SN250531/01
Hazellhill Sugar Shack
BIS BISS Am Can Ch.
Quailfield Stylish Success
Am Ch. Quailfield Red
Hot Business
Am Can Ch Captiva McDerry Odds Are JH
Am Ch Cucuhullian Eternal Prince
Am Ch Cucuhullain Good
Fortune
Am Can Ch Cucuhullain
Diamond Morning
Am Ch McDerry's Almost
Illegal
Am Ch Courtwood Golden Gate
Am Ch. McDerry's Becky
Thatcher
Am Ch McDerry's
National Jubilee