Can Ch Captiva Willkommen Guess Who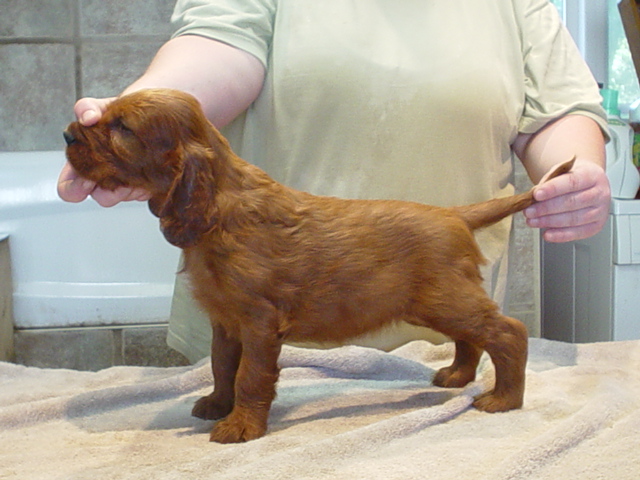 5 weeks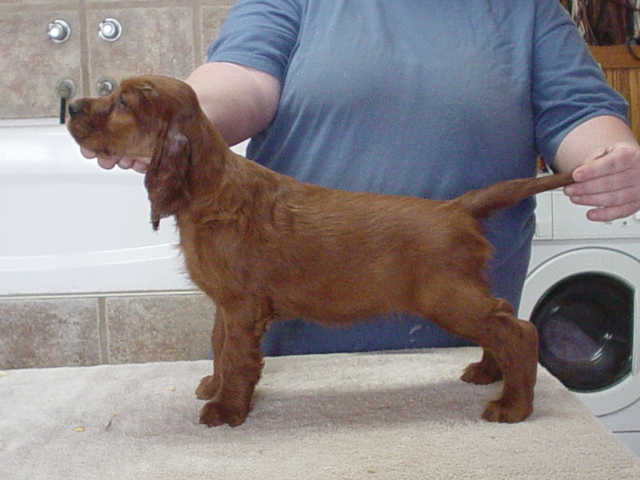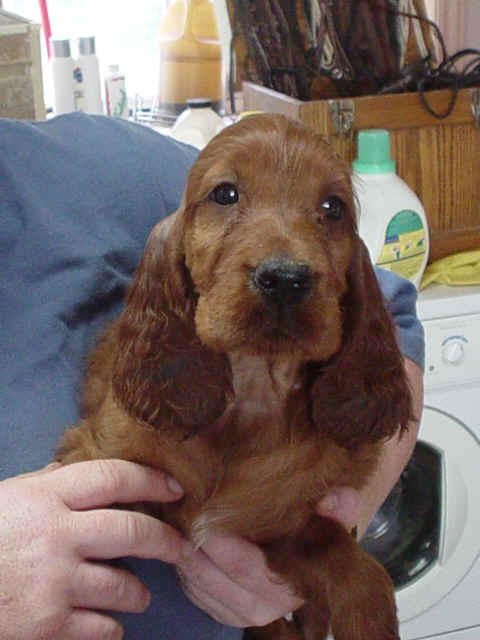 6 1/2 weeks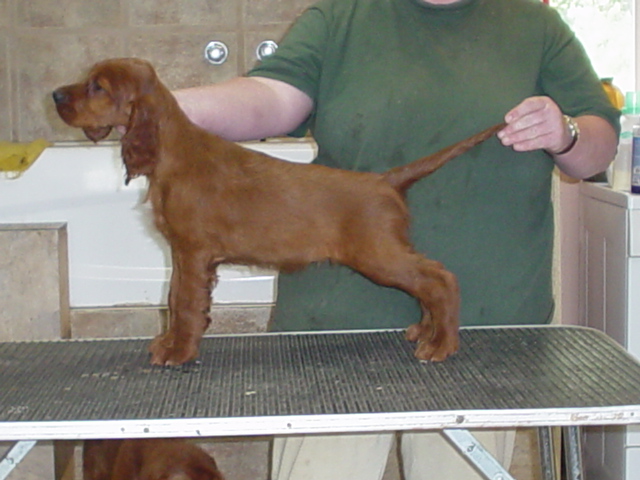 just under 10 weeks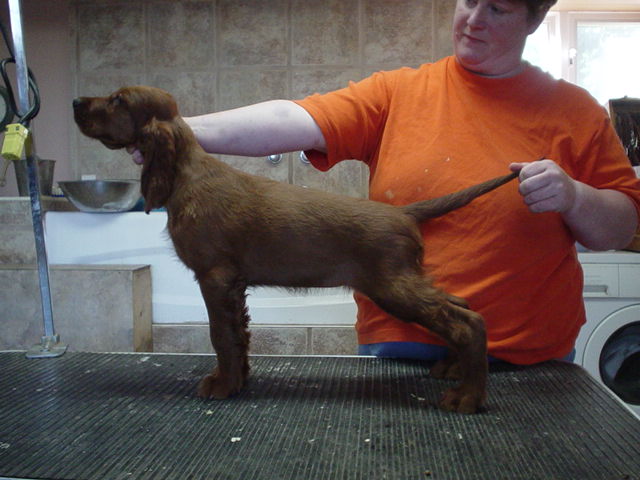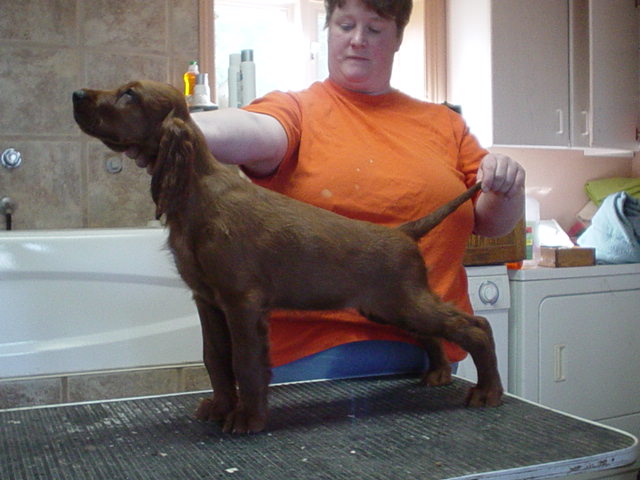 Randi at 4 1/2 months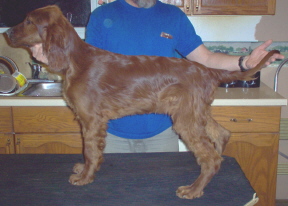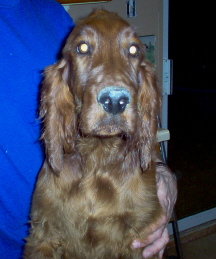 Randi at 5 months below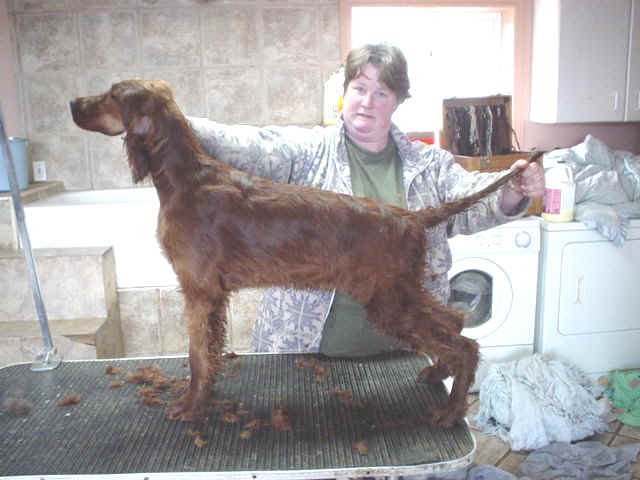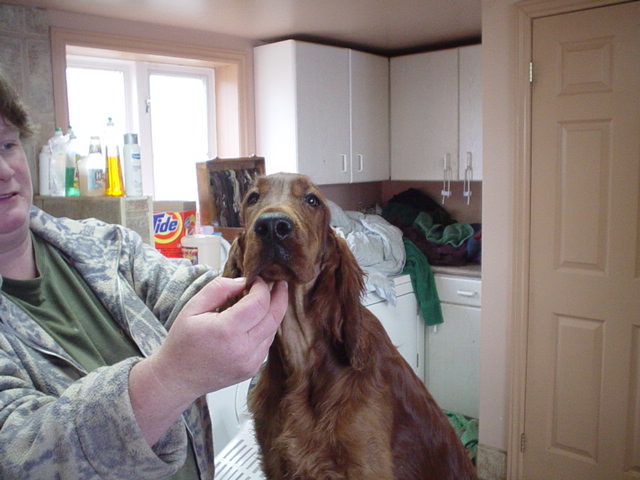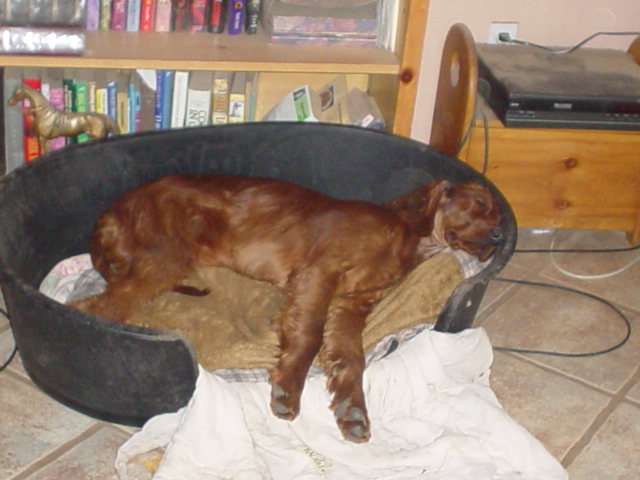 Randi makes her debut at Elora Gorge going WB all three days and BW on the third day.
She also wins the puppy group!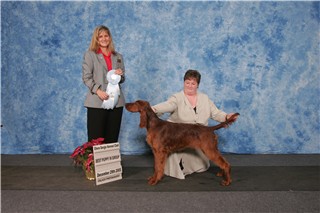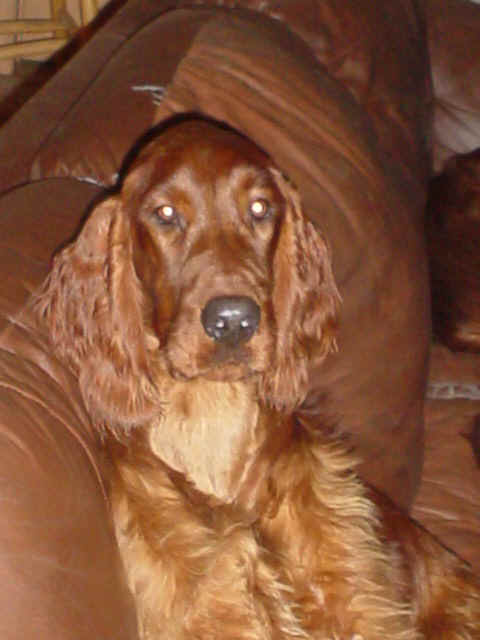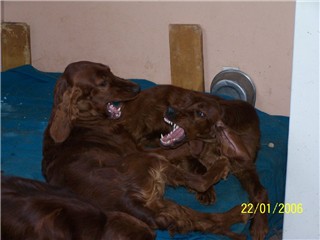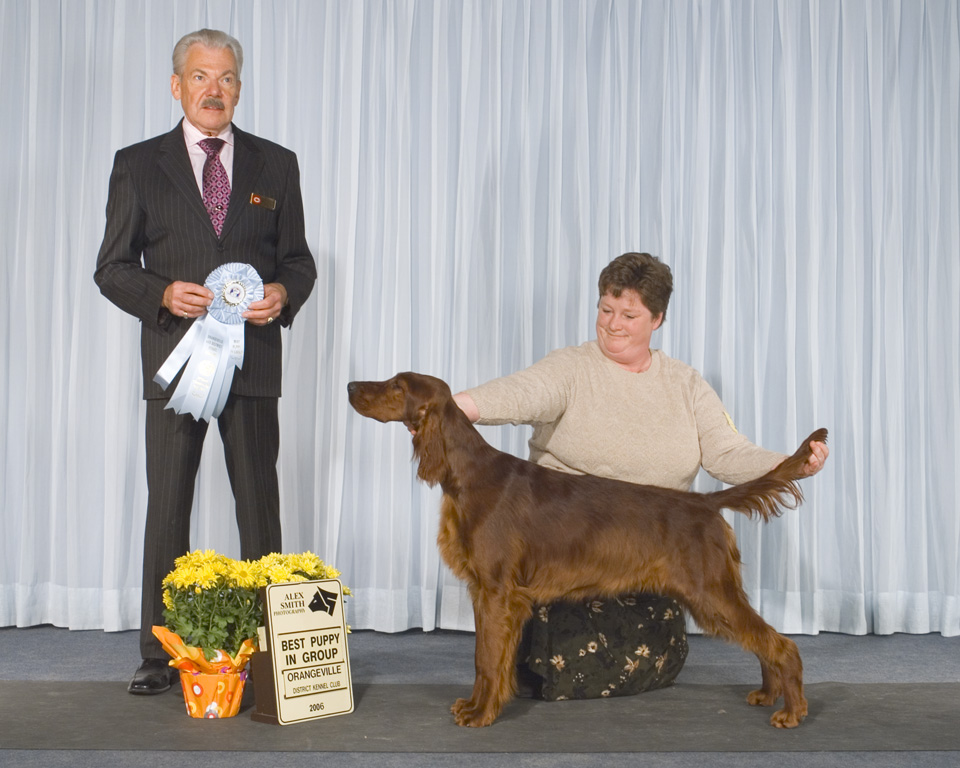 Randi had a short career in Canada finishing at 7 months and in 5 shows.
Only defeated in the classes by Tully. One puppy group, 3 Best of Winners, 2 Best of Breeds
at the national handled by her good friend Gwen:

 

and good friend Yvonne!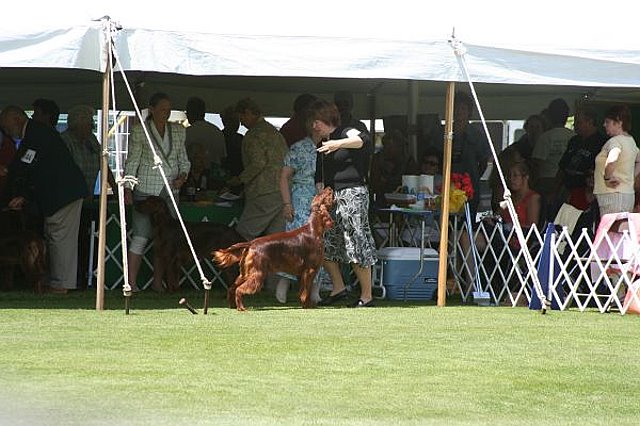 Text Pedigree for Puppy #7 whelped on 06/17/2005
+— Am. Ch. Courtwood Summer Forcast
+— Am Can Ch. Mex. Ch. Kerry-Eire Heaven Only Knows
| +— Am. Ch. Kerry-Eire Little Rebel
+— Mex. Ch. Am. Ch. Sunshine First-Rate
| | +— Charlton's London Fog
| +— Am. Ch. Chandar's Laura Ashley
| +— Chandar's Raibow and Roses
+— Am Can Ch. Captiva Inherit The Wind
| | +— Am. Ch. Summerset Double Trouble
| | +— Hazelhill Sugar Shack
| | | +— Am. Ch. Hazelhill Sweet Cakes
| +— BIS Am Can Ch. Quailfield Stylish Success
| | +— BIS BISS Am. Ch. Meadowlarks Vindicator
| +— Am. Ch. Quailfield Red Hot Business
| +— Am. Ch. Kerry-Eire Coral Charm
+— Captiva Canadian Colours
| | +— Am. Ch. Kimberlin O'Killea of O'Topo
| | +— Am Can Ch. McCamon Impresario
| | | +— Am Can Ch. McCamon Grande Dame
| | +— Am Can Ch. Captiva's Ride With The Wind CGC
| | | | +— Hazelhill Sugar Shack
| | | +— BIS Am Can Ch. Quailfield Stylish Success
| | | +— Am. Ch. Quailfield Red Hot Business
| +— Can. Ch. Captiva In Living Colour
| | +— Rhuwind Taren's Lad
| | +— Aubanjon Silver Sixpence
| | +— Hartsbourne Virginia of Aubanjon
| +— Shannonlee Abrieta
| | +— Cornwall Comet
| +— Shannonlee Meadow Brown
| +— Shannonlee Irish Velvet
Puppy #7 whelped on 06/17/2005
| +— Thenderin William Muldoon
| +— Am. Ch. Kimberlin O'Killea of O'Topo
| | +— Kimberlin Kyrie
| +— Am Can Ch. McCamon Impresario
| | +— Trivelda Telstar
| | +— Am Can Ch. McCamon Grande Dame
| | +— McCamon's Royal Burgundy
| +— Am Can Ch. Captiva's Ride With The Wind CGC
| | | +— Am. Ch. Summerset Double Trouble
| | | +— Hazelhill Sugar Shack
| | | | +— Am. Ch. Hazelhill Sweet Cakes
| | +— BIS Am Can Ch. Quailfield Stylish Success
| | | +— BIS BISS Am. Ch. Meadowlarks Vindicator
| | +— Am. Ch. Quailfield Red Hot Business
| | +— Am. Ch. Kerry-Eire Coral Charm
+— Am Can Ch. BIS Captiva Wind Song At Arcata
| +— Cucuhullain Diamond Summer
| +— Am. Ch. Cucuhullain Eternal Prince
| | +— Ramblin'Red Iaslinn
| +— Am. Ch. Cucuhullain Good Fortune
| | | +— Am. Ch. Courtwood Summer Forcast
| | +— Am. Ch. Cucuhullain Diamond Morning
| | +— Am. Ch. Cucuhullain Chelsea Morning
+— Am Can Ch. Captiva's Donatella Versace
| +— Am. Ch. Summerset Double Trouble
| +— Hazelhill Sugar Shack
| | +— Am. Ch. Hazelhill Sweet Cakes
+— BIS Am Can Ch. Quailfield Stylish Success
| +— BIS BISS Am. Ch. Meadowlarks Vindicator
+— Am. Ch. Quailfield Red Hot Business
+— Am. Ch. Kerry-Eire Coral Charm
produced by The Breeder's Standard(tm) 2003 by Man's Best Friend Software — 1-800-746-9364