Can. Ch. Captiva In Living Colour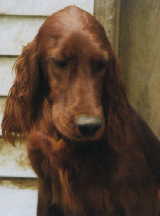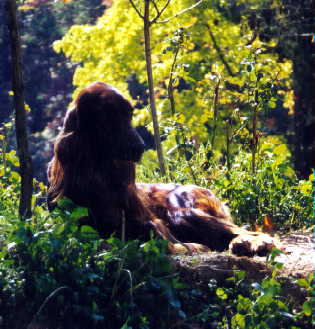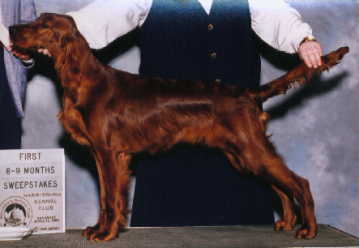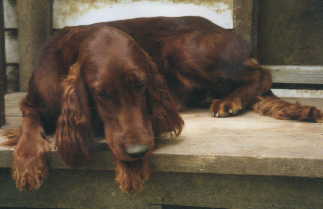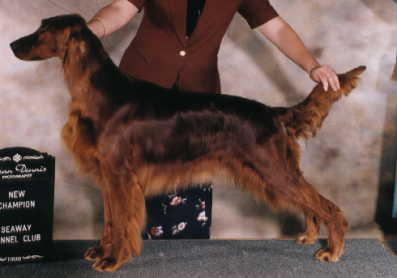 pictured going BOS at the Seaway Kennel Club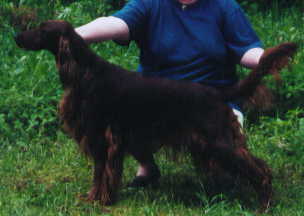 figured it was time for a new picture Scarlett at 4 years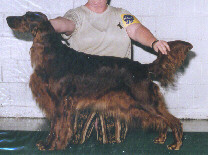 Scarlett is Rider's first born, and if she's
all he'd ever sired she would have been more than enough!! Her mother was an
english import and she is truly a meld between the UK and America(I feel the
best of both). Scarlett's first litter was sired by Am Can Ch Captiva Inherit
The Wind, producing Am Can Ch Captiva Brynmoor Vogue Color.  She was taken
from us too soon.
AmCanCh Kimberlin O'Killea of O'Topo
BIS BISS Am Can Ch.
McCamon Impresario
Am Can Ch Captiva's Ride
With The Wind SN250531/01
Hazellhill Sugar Shack
BIS BISS Am Can Ch.
Quailfield Stylish Success
Am Ch. Quailfield Red
Hot Business
Can Ch Captiva In Living Colour
Rhuwind Taren's Lad
Aubanjon Silver Sixpence
Hartsbourne Virginia of Aubanjon
Shannonlee Abrieta
Cornwall Comet
Shannonlee Meadow Brown
Shannonlee Irish Velvet